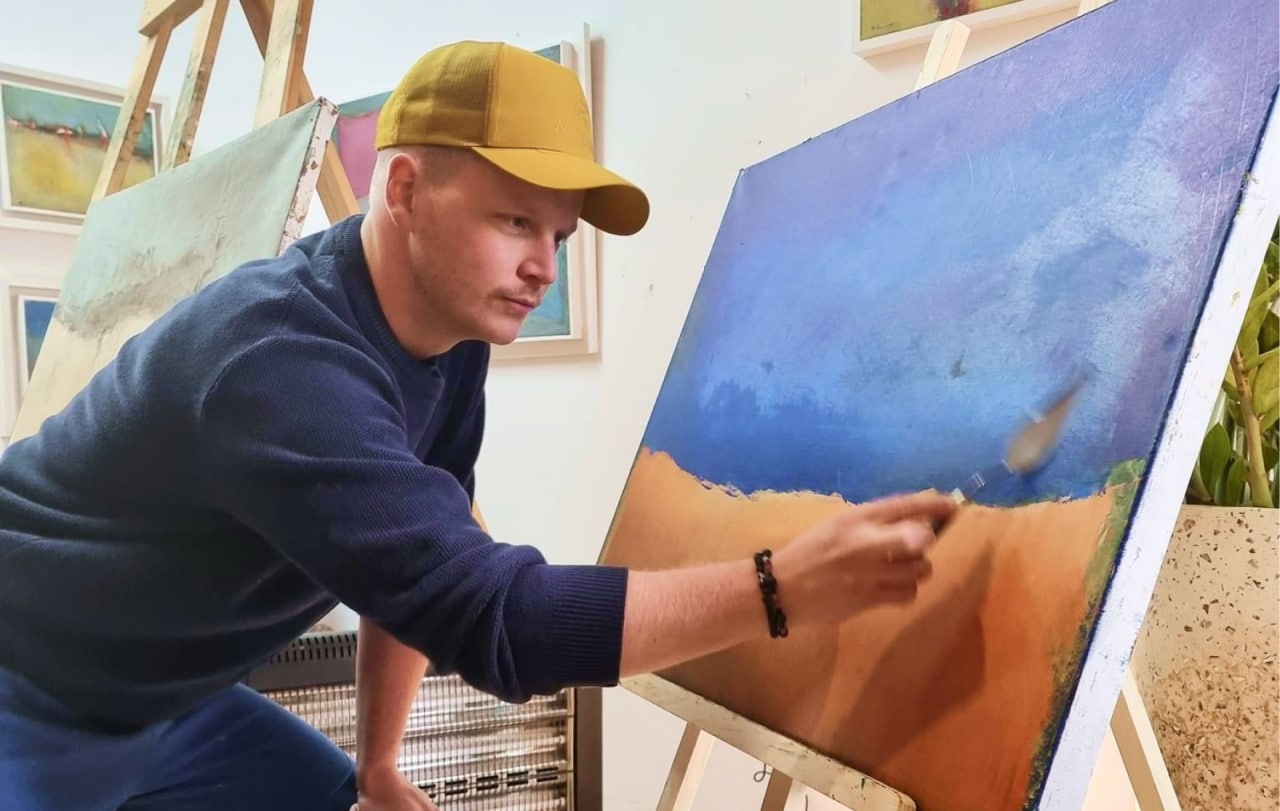 Hi, it's me
ABOUT KIRLU
KIRLU, the alter ego of artist Ulrik Lykke, is a Danish born businessman and investor who in his spare time uses his creative mindset to produce different elements of art such as paintings, poetry and music.
This 'other side' to Ulrik Lykke has inspired to the name KIRLU as it is ULRIK spelled backwards – in other words, the same person but seen from a complete different perspective.
Ulrik Lykke was born in Denmark in 1991 in the town of Aalborg. Ulrik is a life long entrepreneur who has operated and sold multiple businesses for more than a decade. Besides his commercial conquests in business, Ulrik has always been interested in arts and has spend vast amounts of time on this hobby throughout the years.
Production of paintings accelerated greatly after meeting fellow artist George Heracleus in 2018 who likewise had a big interest and heart for contemporary and abstract art.
Work
Subtle shapes and colour are at the center of Ulrik's work, where he using a palette knife uses transitions of shape and color to integrate different layers of oil painting. His art style is mellow yet powerful and has stints of inspiration from the famous work by artist Mark Rothko.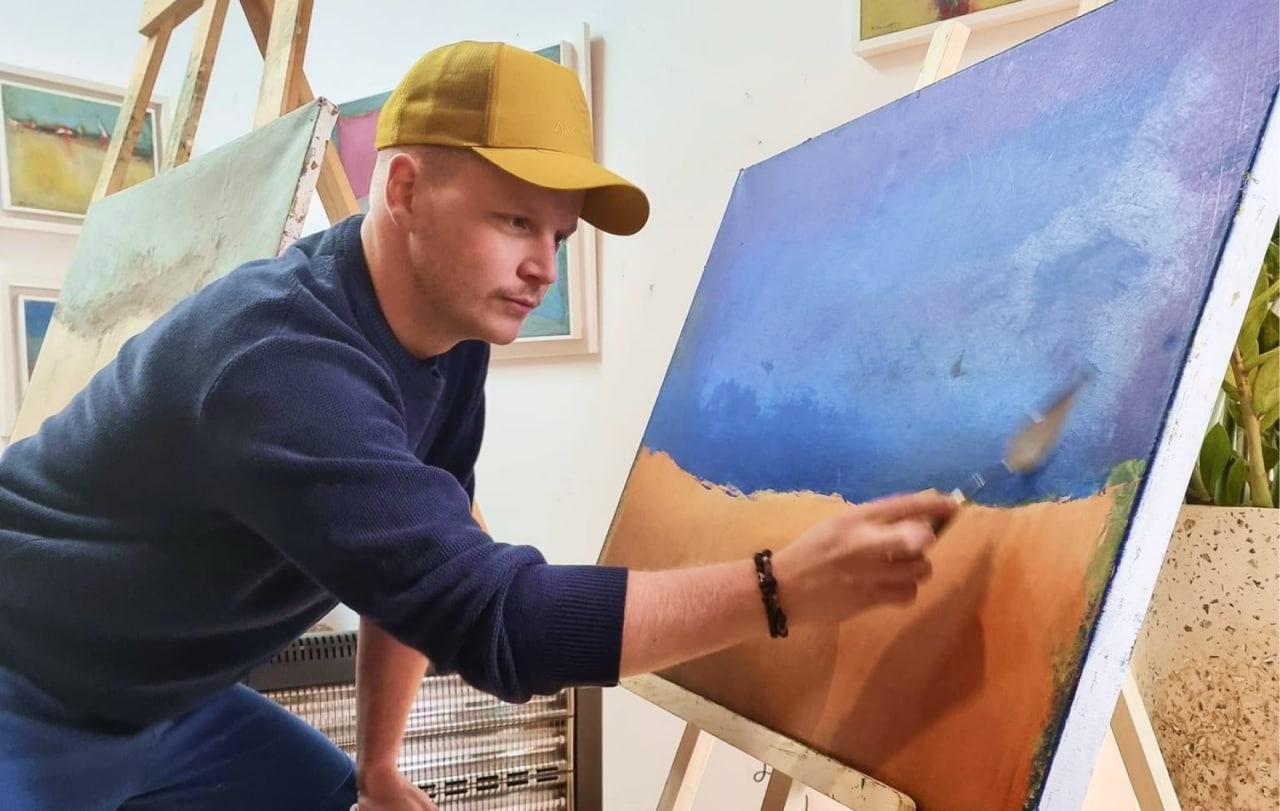 KIRLU'S TRIVIA
COFFEE OF CHOICE: Double Espresso or Americano
PERSONALITY: Calm, humorous and authentic
DREAM: To live a balanced life where commercial and artistic activities can co-exist
ART INSPIRATION: Mark Rothko, George Heracleus
FAVOURITE MUSIC: Melodic House/Electronic
EXHIBITIONS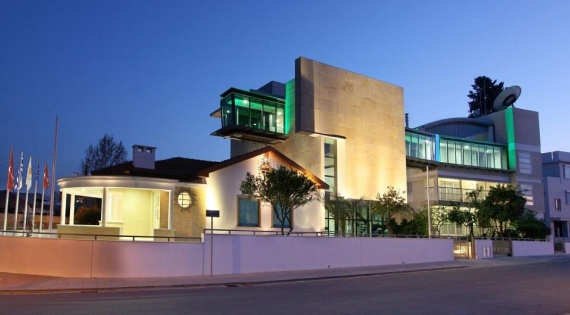 CONTEMPORARY AND ABSTRACT EXHIBITION
Larnaca, Cyprus
Opening night: August 12th, 17:00 to 21:30
Event will take place in the center of Larnaca and there will be served cold drinks (white wine, soft drinks) during opening hours.
There will be live melodic electronic music being performed live by two different DJ's
Exhibition will be on full display during the 22th of August to the 28th.
LET'S TALK
Don't hesitate to contact me, if you have any questions regarding my art, exhibitions or holiday plans.
If you have inquiries about business or similar please visit www.ulriklykke.com
STUDIO INFORMATION
Address: Limassol, Cyprus
Contact me for an appointment.